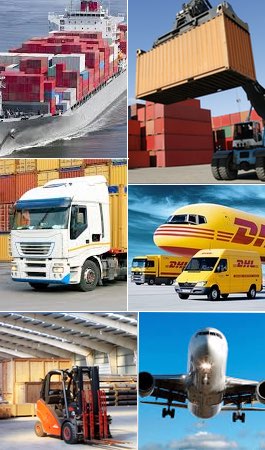 Vanuatu Air Freight
Air freight is an essential element of shipping in and out of Port Vila and the outlying islands. Air Vanuatu is the national carrier and provides a dedicated freight link to and from Australia, New Zealand, New Caledonia, Fiji and the major islands of the Vanuatu group.
Pacific Air Express is a freight only carrier with a greater capacity to transport oversized and project cargo than the Air Vanuatu flights. PAE flies every Thursday ex Brisbane.
The aircraft that carry freight in and out of Vanuatu are usually Boeing 737-300's which have limitations on both the size and weight of the freight they can carry. If priority cargo has to be freighted ASAP it is often the case that other cargo gets "bumped off". In most cases, that cargo is carried on the following flight.
When you make the choice to use FR8 to handle your air freight needs, you can be sure the goods will be on the next available flight and will be promptly and professionally handled in the manner that you specify.
Once the cargo has reached its destination, FR8, or our agents, will carry out the next part of the process as soon as possible, whether it be obtaining Vanuatu Customs Clearances, delivery, storage or on forwarding as required.
If you are looking at exporting or importing goods and other items please contact us for a quotation which includes advice on all freight related matters including the necessary documentation for export/import shipments and any possible quarantine requirements that may apply to your cargo.
For flight details, freight sizes and weights, rates and other service details, please contact us for current information.