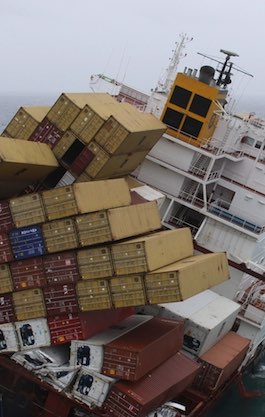 Freight Insurance
Should you have insurance? Of course you should because not only is the value of the goods at risk, but other peculiarities related to shipping mean that you may also be responsible for the salvage of the vessel (refer clauses on the bill of lading relating to General Average).
This is an expense which may leave you liable for far more than just the costs of goods and shipping.
Also bear in mind that Mother Nature can and often does spawn cyclones in the Coral Sea which can track west into Australia and also east across the south Pacific islands. Cyclone Pam in March 2015 was one of these events.
We work closely with insurance brokers to provide you, not only with competitive prices and coverage for your shipments, but also the confidence in knowing that the underwriters AIG are a reputable company well versed in insurance requirements and advice.
If shipping personal effects, please download this form and forward it to our offices. If the goods are commercial in nature, simply confirm the currency and the amount to be insured for, and we will take care of the rest, resulting in a policy on your desk within 24 hours.
As a general rule, you should insure for cost of goods, plus freight, plus insurance plus 10%. However, many clients choose to insure for just the cost of goods.