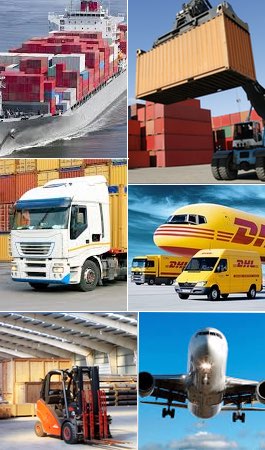 Removals To Vanuatu
The following FAQ page provides advice about the most common issues that need to be considered when you are moving to Vanuatu.

Q.. What to take into Vanuatu?
A.. That depends on a) the circumstances of any contractual arrangements with your employer or b) your personal funds. Most rental accommodation comes with furniture and is self contained. However, if you are purchasing a property you may want to consider bringing enough of your personal effects to fit it out.


Q.. Can I bring my electrical appliances and furniture?


A.. Personal goods can be brought into the country free of any duty and VAT, if you own them for longer than 1 year. In some cases you may be required to produce a receipt proving the date of purchase. The duty payable on electrical items and furniture that are less than 1 year old is between 25 and 35 percent, as well as 12.5 percent VAT.


Q.. Can I import my own transport?
A.. A resident is allowed to import a mode of transport which can include a motor vehicle, water borne craft or an airplane. Options can include a car, motorbike, yacht, motorboat, fixed wing airplane or even a helicopter. The Act is very clear in that it states that the mode of transport must have been owned and used by you for a period of not less than 12 months in the preceding 2 years prior to importation. [more]
Q.. Are clothes, linen and personal items duty free?


A.. All these items, as with furniture and electricals, are duty free when bringing them in as personal effects. They need to be well packed and well inventoried. Whilst the Customs Department don't always require a physical examination of your goods it is a good idea idea to have your personal lingerie, shoes and more expensive clothing items packed into plastic bags for protection. Never pack expensive jewellery or family heirlooms into your personal effects.


Q.. Can I bring my pets?
A.. Bringing pets to Vanautu, while being quite an expensive exercise, is not a major logistical or quarantine problem. However, pets can only enter Vanuatu from the rabies free countries of Australia, New Zealand and the UK. For all other countries contact will need to be made directly with the Vanuatu Quarantine Service. Either way, Vanuatu Quarantine and Inspection Service requires that you have a Veterinary Certificate and an Import Application for entry.
The following are the specific requirements as set down by the Vanuatu Quarantine and Inspection Service:
An internal and external parasite treatment must be carried out at least 5 days prior to import into Vanuatu. Must be verified by a veterinarian.
All the standard vaccinations must be up to date.
Puppies must be at least 16 weeks of age.
A Provisional Import Permit must be obtained from the Vanuatu Quarantine Service.
24 hours notice of arrival must be advised to the Vanuatu Quarantine Service.
Inspection of the animal upon arrival into the country.
As long as all the above requirements are met, there will be no quarantining of the animal.
The above requirements cover dogs and cats only. For all other animals you will need to contact the Vanuatu Quarantine Service for specific negotiations. [more]

Q.. What to look for in a removalist?


A.. Once the decision has been made about what to bring, you need to contact reputable removalists on your end for an assessment and quotation. Quite often it is a good practice to get more than one quote. While the freight costs will usually be similar, the cost of the packing and internal transport can vary substantially.
Always ask about insurance and ensure that all your goods are well covered comprehensively.

 If you are having difficulty finding a suitable removalist, we would be happy to put you in touch with one in your country. However, a quick look in the yellow pages of your local phone book should help and all the larger companies have web sites with many helpful hints.
Make sure the company understands the full scope of the job including the exact destination in Vanuatu, the timing of the shipment's arrival and all larger items that will need special packing.
Also, make sure each company is given the exact same basis for assessment as this will assist in making the final decision. The best way to select the most cost effective quote is to divide the cubic meters that they have assessed by the amount of money quoted. This will give you an average price per cubic meter to compare.


To find out about the costs of importation of your shipment into Vanuatu contact us for a free quotation.


Q.. Anything else I need to know?
A.. You need to be aware of the following:
Pornographic materials of any kind are prohibited and if found in your possession, can result in deportation, heavy fines or even jail.


If you plan to set up a business in Vanuatu, any business related items or goods brought in with your personal effects must be declared, as they will be subject to full duties and VAT. There are however, generous exemptions for new businesses that are setting up in Vanuatu, especially in the Tourism sector. The exemptions should be applied for prior to importation, otherwise you may experience delays in accessing your goods. This can lead to increased costs through storage.


Alcohol must be declared to Customs if the amount you are importing with your personal effects is above the normal allowance. This can work out to be quite expensive and there are no exceptions to this.


Videotapes and any other recorded media must also be declared. Quite often these will need to be checked by Customs.


At the time of importation and up to 6 months after, you may import any new goods free of duty and VAT up to the value of 50,000 vatu perfamily member. This is a special allowance put in place for new residents.


In most cases Vanuatu Customs will inspect any imports of personal effects. It is far better to be up front about your shipment rather than having to face an embarrassing explanation to the Customs.


Q.. What documents will I need?
A.. The following documents are essential for the speedy clearance of your shipment:
Original Bill of Lading.
Completed inventory of all cartons and items in the shipment, listing clearly the contents of all cartons. Include a total value.
Complete separate inventory of any items being imported for use in a business. Include values against each item.
Copy of any exemptions covering goods imported for your business.
Copies of Residency Permit or Dept of Labour approved Work Permit.
Copies of all family members' Passports.
X.20 Vanuatu Customs Declaration Form [print a copy]
It is extremely important to liase closely with your removal company regarding the timing of your shipment, the vessel details, the estimated time of arrival in Vanuatu and especially getting hold of the Original Bill of Lading mentioned above. Quite often this document is the one that can cause the most delay.
It is vital for us, as the clearing agent, to be in possession of all the documents at least two to three days prior to the arrival of the vessel.

 The X.20 form, mentioned above, is available HERE.


We hope that the above information is helpful to you and makes your eventual move to Vanuatu all the more comfortable. If you have any queries at all please do not hesitate to contact us.